Brief: this article covers how LegalMind, an Indian legaltech startup, is enabling data-driven decision making for lawyers and law firms, and what ticks the founders.
Gone are the days of paper and intern heavy law firms. In this digital era, it is now being said that if you want a lawyer to win your case, find a lawyer who understands technology. Technology means in-depth research in a short span of time. It allows access to specific case-law decisions that may have taken a lifetime to come across in the old-fashioned way. Technology means faster drafting. Technology means anywhere and anytime access. And this is exactly what LegalMind is doing for lawyers and law students.
The DNA of LegalMind
Lawyers rarely are short of words. But phrases like 'artificial intelligence', 'data analytics', 'machine learning' and 'tech automation' are sure to silence a room full of them. Here's where LegalMind found its sweet spot. It is exploiting such technologies to give 'intelligent legal assistance' to lawyers and law students alike. Their platform claims to assist in building case-winning strategies and data-driven decision-making.
"With the use of machine learning algorithms, we summarize judgments in a matter of seconds, irrespective of the length of the document. Alongwith that, our platform parses out data from judgments which allows a user to identify trends on judges' rulings, opposite attorneys, costs, penalties and many more for better decision making", says Anubhav Mishra, co-founder of LegalMind.
They currently have over 5 million documents on their platform and the number is increasing on a daily basis. All this data has been scraped from several verified sources.
How it all began
The foundation of LegalMind was laid about two years ago, in 2018, while Anubhav Mishra (founder and CEO), Harsh Vardhan (CTO), Arpit Jain (COO) and Neelabh Pandey (Head of Sales) were pursuing B.tech from VIT University.
They identified a gap that exists between lawyers and technology whilst working on a college project, and spotted this as a billion dollar business opportunity. They took a leap of faith and traded campus placements for entrepreneurship and LegalMind was thus born. Whilst they had the technical prowess needed to make this work, they lacked legal expertise. This is where VIT came in and ensured access to legal expertise, and, in fact, incubated them.
"The journey since then has been nothing short of breathtaking, with a number of changes being made to the original idea. We also came out victorious in various startup contests. Additionally, we kept improving our technology and we bagged incubation from India's largest law firm 'Cyril Amarchand Mangaldas'. We are currently associated with them as a part of their first cohort of their incubation initiative 'Prarambh'. Also, we have recently been associated with 'Microsoft for startups' and 'NSRCEL, IIM-B', with a couple of other major corporate firms lined up. We are confident that 'LegalMind' is all set to become a game changer for the legal industry", says Mishra.
Relevance of technology in the Indian legal context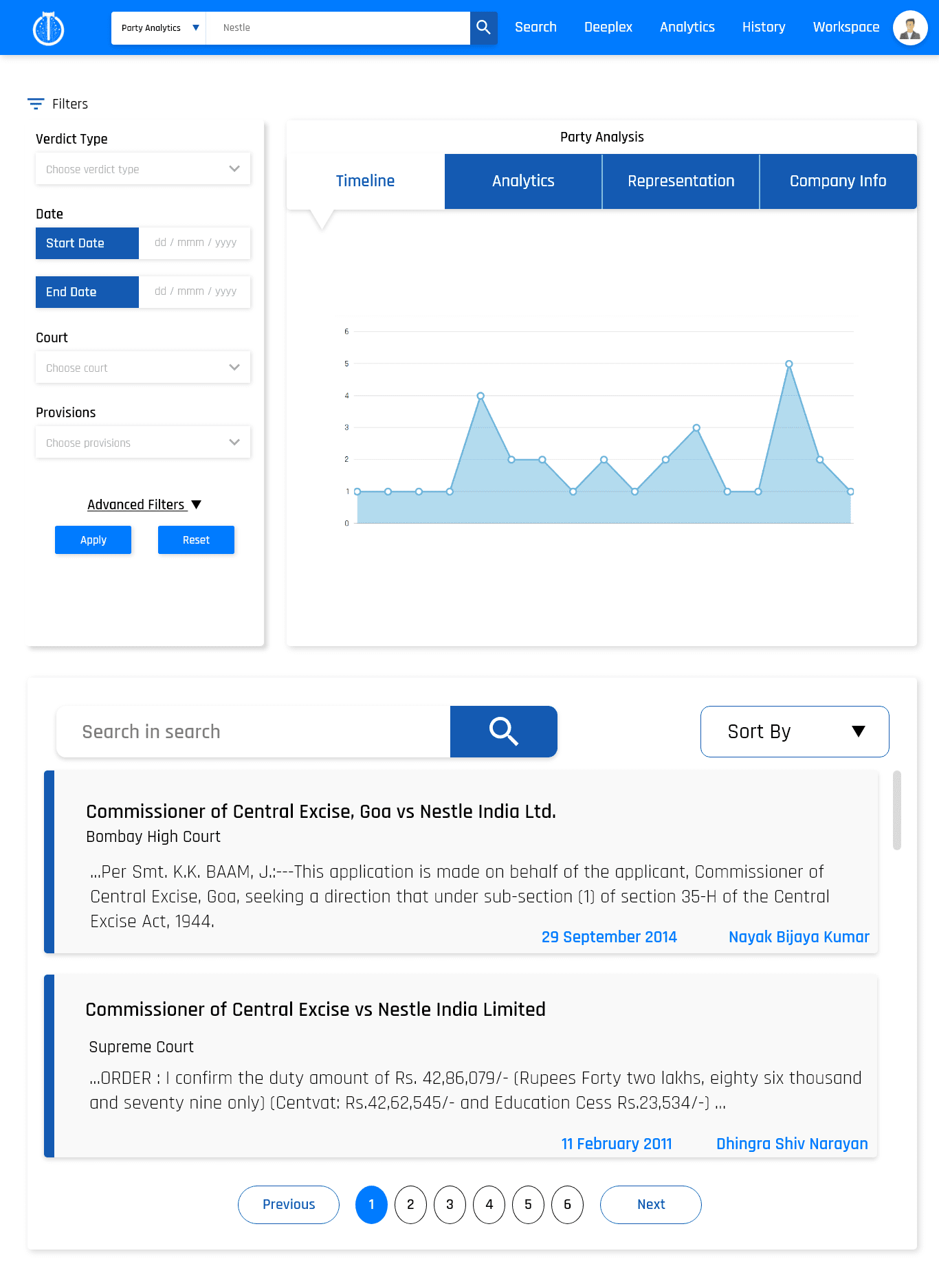 LegalMind currently services the India legal industry. It is not unknown that the legal industry in India is highly unstructured. LegalMind is one of the very few platforms that is giving structure and analytical capabilities to this industry. Their database is one of the only ones that incorporates machine learning and facilitate data-driven decision making.
The use of artificial intelligence and minimal human intervention allows LegalMind to competitively price their product, and make it accessible even to smaller law firms. Their mission is to take technology across the length and breadth of the country, even reaching remote villages and hamlets.
"Our solution, we believe, is not only priced lower but also gives out better analytics, in turn allowing the users to form better arguments", says Mishra.
Staying ahead in the game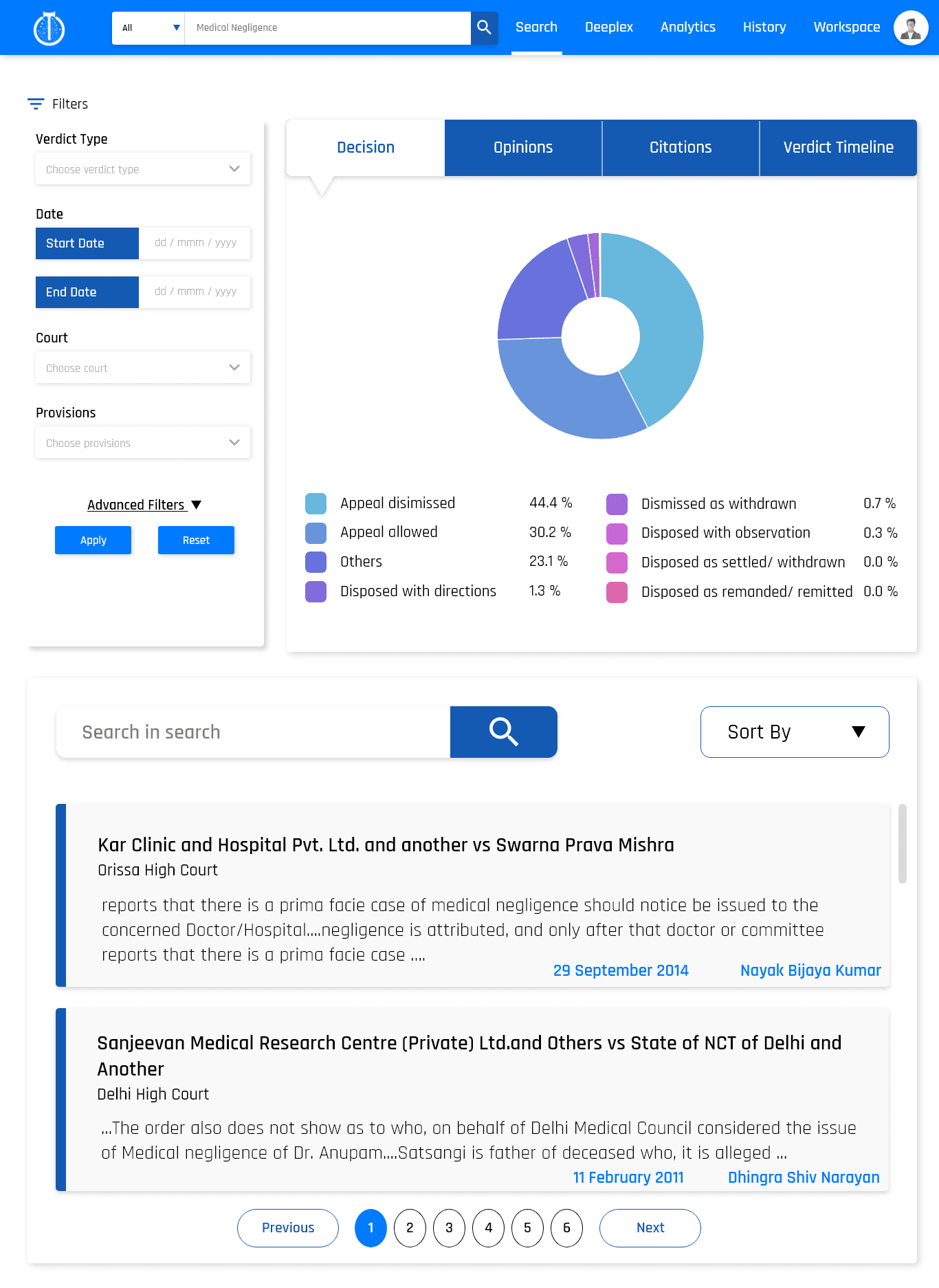 Some of the biggest law firms in the country are developing in-house tools to make legal research intelligent and less human-dependent. Talking about competition, Mishra says, "As far as competition is concerned we duly accept the fact that there are giants in the industry we are competing against but we have separated ourselves with technology. That is our prowess and we are confident of having a massive advantage above every competitor in the industry.
All our competitors use tons of human resources to provide their respective solutions. Which, in turn, means that there is always room for error and also makes these platforms priced very high. With the use of artificial intelligence, we have made sure that there is no room for error and the use of human resource is very limited. As the use of human resource goes down, so does the cost which allows us to price our solution at a fraction of the price of our competitors, not to mention the number of additional feature a user gets like MS office integration, judge analytics, litigation analytics and much more."
What the future looks like
"We are taking it one day at a time. That being said, we hope to gain the trust of the legal industry. We also plan to take our solution overseas sometime in the next couple of years. And aim to establish ourselves as a reputable and trustworthy solution in major economies of the world", says Mishra.
Words of wisdom from LegalMind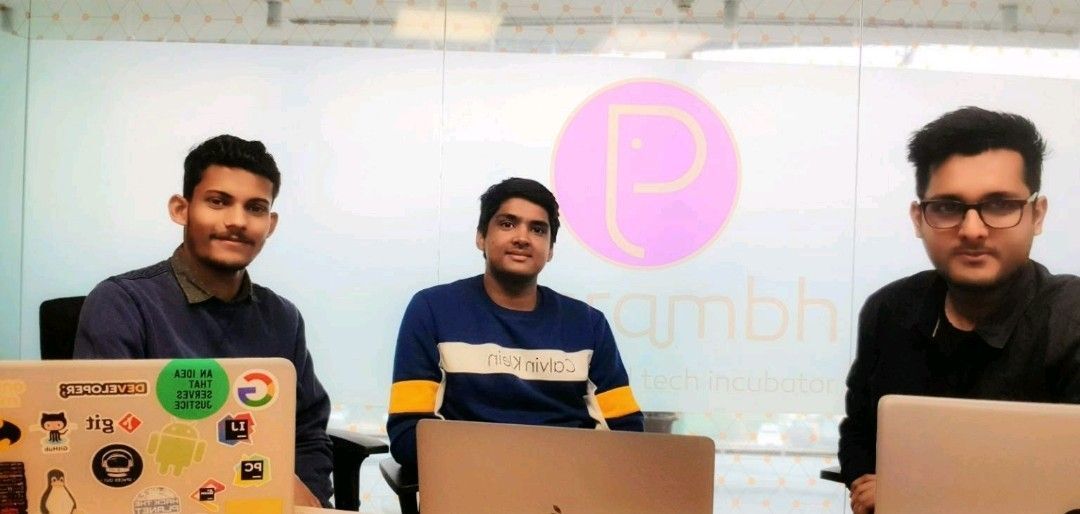 Mishra says, "Personally, I would advise anyone who thinks they have a solution to a problem a particular industry is facing, to start testing their hypothesis. There is no "good time" to start something, now is all you have and now is the best time. The more you sit and dwell on something, the more you allow yourself to go in a loop. I would suggest everyone to never give up. Running a business, developing a solution is meant to be difficult otherwise everyone would do it. Take baby steps. The moment you decide to take the first step you become a part of a very small elite percentage of people who are willing to put their ideas to work and make a change.
And never forget to enjoy your journey! The journey is way more interesting and fun then the destination. Don't miss out on that!"
Click here to experience their offerings.
Legal Tech Asia is now on Instagram. For latest updates on what's happening in the legaltech world, subscribe to Legal Tech Asia on Instagram.