About Mr. Hsiang Low: Hsiang is Head of Asia-Pacific at SeedLegals, one of the hottest law tech offerings which provide the legals for creating, funding and running startups. Hsiang oversees SeedLegals' operations and strategy across Hong Kong and Singapore. With his unique combined offering of international legal practising experience and technological product expertise, Hsiang has helped to deliver cutting-edge and game-changing products.
Previously, Hsiang was Co-Head of Asia at Nakhoda, an in-house legal tech startup at Linklaters, a magic circle lawfirm with a global footprint. He led the roll-out of ISDA Create (now CreateIQ) across the Asia Pacific region, an industry-leading and award-winning online negotiation platform built in partnership with the International Swaps and Derivatives Association (ISDA). Hsiang was also a lawyer at Linklaters, with over 12 years of legal practice experience in London and Hong Kong across a broad range of complex structured finance transactions, derivatives, securitsations and loan portfolio acquisitions advising a multitude of international banks, funds and corporates. He is a qualified solicitor in England & Wales.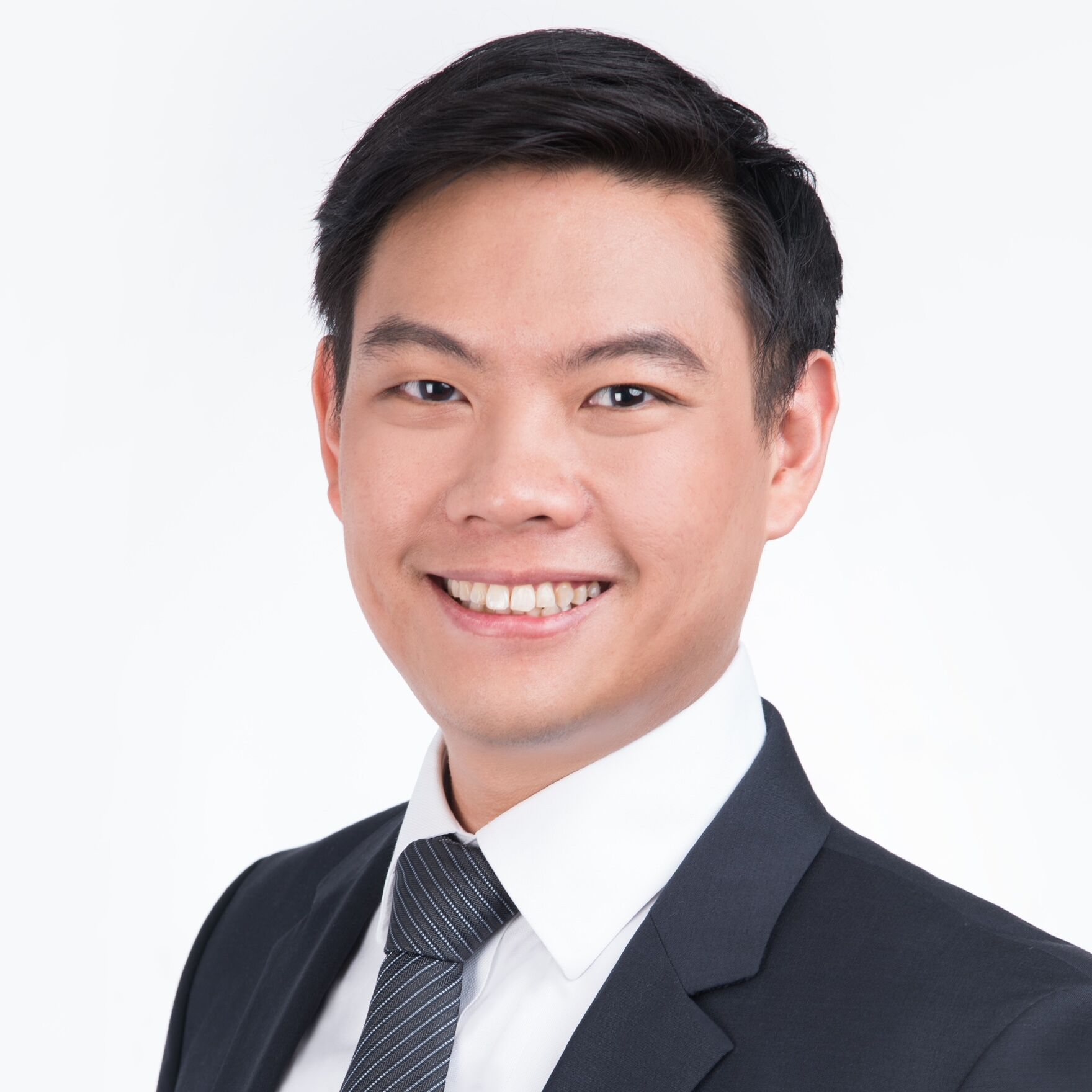 a. What led you to law?
I wanted to pursue a career that involved solving complex problems and helping people – law felt like a natural fit. Of course, the stability and financial incentives were attractive too and there was also a certain prestige that came with calling myself an international city lawyer working in London and Hong Kong. In over 12 years of legal practice, I worked across a broad range of complex structured finance transactions, derivatives, securitisations, and loan portfolio acquisitions advising a multitude of international banks, funds, and corporates.
b. You call yourself an 'ex-lawyer' Hsiang – what caused this transformation from law to technology?
In some fundamental ways, I'll always be a lawyer. I was fortunate to work at a great magic circle firm with brilliant colleagues, opportunities to travel and meet lots of interesting people. Technology was another personal ambition and interest of mine and, over the years, had various opportunities to experiment on various tech-related projects (well before the term "legaltech" was widely used) which helped me to develop foundational tech product development skills. Getting to think about how technology could improve the delivery of legal services and then implement those ideas was exciting. There are so many opportunities to keep disrupting and improving the legal industry, and I wanted to be part of that.
Technology enables us to provide legal services to a wider range of people, and in a more efficient and modern way; automating processes, making it simpler, cheaper, and more efficient; sharpening the delivery of legal expertise so we can scale and impact more people who need these services.
c. Could you share more about the vision of SeedLegals and your role in the organisation?
SeedLegals exists to help startup founders with their legals. We help entrepreneurs and business owners to create and manage funding rounds, hire a team, put in place their early-stage agreements, manage cap tables, and many more – everything they need to help them grow! Our goal is to pave the way for agile growth for the startup ecosystem (which admittedly goes alongside some disruption of the legal industry). Founder, investor, or manager- we aim to make the funding process easy, simple, and incredibly convenient.
I love this space because founders have the wackiest and most creative ideas, and their passion can be infectious! I'm constantly inspired by our customers, and it drives me to keep looking for better solutions to help them make their ideas a reality. The entrepreneurial spirit in Asia is truly vibrant and diverse, and it is so rewarding to play a part in a startup's growth. At SeedLegals, we are helping to drive this growth by leveraging technology to provide for more seamless legals that are needed to help companies fundraise and grow.
As the Asia-Pacific head at SeedLegals, I am responsible for leading expansion strategies in the region. I am involved in a wide range of activities -from formulating our Asia-Pacific market strategy, iterating on product improvements and new features, working with our lawyers to continuously improve our market-leading startup documentation, and collaborating with our partners to curate creative content, events, and offers for our customers.
The APAC region is important for SeedLegals – and Southeast Asia's booming startup ecosystem, in particular, is a key focus for us. The total value of the region's digital companies is around USD 340 billion today and is estimated to grow to USD 1 trillion by 2025. With several countries inching towards full border openings, the momentum will only increase over the next few months, and we want to cement our spot in the region's growth story.
d. Per your experience Hsiang, how has the pandemic spurred a new wave of legal talents seeking alternative careers?
The pandemic not only changed the way we work but also our attitude towards employment and the expectations from it. According to this LinkedIn report– during and in our current recovery stage, people are not only looking for a better work-life balance but also for new innovative opportunities that stimulate them. The report calls it the Great Reshuffle: where everyone is rethinking every single aspect of their lives.
The same goes for the law industry too. Earlier this year Singapore Law Society president Adrian Tan said that a record 538 lawyers left the profession in 2021, a figure that represented a 5-year high. Lawyers are increasingly shifting to fields requiring compliance, risk management, business restructuring, tech (SaaS), and many other lucrative positions citing work overload and toxic work cultures as major concerns. Practising lawyers and legal professionals today find themselves in a new world of possibilities powered by technology.. There is also a greater awareness that careers are multifaceted, and have meaning over a long span. And to live it fruitfully and successfully, balance and career growth must go hand-in-hand.
Legaltech presents an excellent opportunity as an alternate career courtesy of its sheer diverse potential and also that many skills are transferable. This means greater opportunity for talent movement, and therefore greater choice for talented individuals, especially young and ambitious legal talent!
e. How can one transition from being in the traditional legal ecosystem to riding on the wave of legaltech innovation?
Many practitioners, law firms and in-house legal departments are trying to modernise with technology, but we are still in the early stages. The legaltech revolution has just begun, and truly there has never been a better time to get involved in it. Beyond law firms, there are also opportunities to work on legaltech through various technology companies, including SeedLegals; we have over a dozen lawyers or former lawyers working at the company, and have just hired our first legal intern in Hong Kong!
The legal industry is hungry to innovate, and if you can take advantage of that, you have a lot to gain! Don't be afraid to push the boundaries – sometimes all it takes is one great idea to get the ball rolling! Get engaged and network in the tech community, keep a lookout for roles of interest and continuously upskill with relevant market knowledge.
On the flip side, if you do find your next role in legaltech or other- communicating your transferable skills is crucial. Your future employer may be wary of you leaving the practice and can't imagine that a lawyer would want to do anything else with their prestigious educational credentials. How you communicate this change effectively will help ease their fears and showcase how your past legal experience makes you the best person for the current new role.
f. How can the legaltech space prepare itself for the emergence of legal professionals and talents venturing into tech?
Of all traditional sectors, law has been one of the slowest to digital transform itself, unfortunately. But, the change has begun.
As with shifting into any new (relatively new) profession, the legal sector needs to support upskilling and provide a safe space for the transition. Legal professionals are increasingly venturing into product development and management, business development, strategy, and more.
To begin with, law firms can offer more internship and apprentice programs to provide opportunities for legal professionals to gain experience in non-legal departments such as sales, marketing, market analytics, etc. Providing a safe space such as an experimentation program or "sandbox" environment where members can experiment with tech problem-solving across departments is also a viable option. The legal sector must foster a community for creativity and innovation, and create an environment where talent can truly thrive.
g. Your insights on what the future of the legaltech industry looks like and why it's poised for a massive boom
SEA's startup ecosystem saw a record USD 25bn+ investment in 2021. With this boom, the legal industry that is typically involved in contracting, due diligence and advisory capacities is facing massive change too. One of the advantages of adopting more legaltech solutions is its ability to tie the legal function to a more holistic and business-oriented focus. In 2020, the global legaltech market was valued at USD 17.6 billion with the market set to increase further in the coming years.
The potential is undeniable. It's not a matter of how, but how much.
h. Hsiang, please share some advice for young legaltech entrepreneurs
Keep an open mind! The legaltech space is new, and presents many new opportunities for which there is no previous precedent; sometimes you'll need to be creative! Be curious, cultivate a learning mindset, and don't be afraid to make mistakes.
Do continuously, always try!
Also read: Latest trends in legaltech for 2022!